');background-repeat:no-repeat;content:"";height:18px;left:-30px;position:absolute;top:5px;width:18px}.content-section ul li:not(:last-of-type){margin:0 0 12px}.about main{padding:40px 0}.about .grad{background-clip:text;background:var(--asr-color-base-gradient);-webkit-background-clip:text;-webkit-text-fill-color:transparent}.about-top{display:grid;gap:40px}@media(min-width:992px){.about-top{gap:80px;grid-template-columns:60% auto;margin:0 0 60px}}@media(min-width:992px){.about-top .about-top-content{order:1}}@media(min-width:992px){.about-top .about-top-image{order:2}}.about-top .about-top-image img{max-width:100%}@media(min-width:576px){.about-top .about-top-image img{margin:0 auto;max-width:80%}}@media(min-width:992px){.about-top .about-top-image img{max-width:100%}}.about-bottom{display:grid}@media(min-width:768px){.about-bottom{gap:80px;grid-template-columns:1fr 1fr}}.authors-list h1{margin:0 0 16px}.authors-list ul{margin:0}.authors-list ul li{align-items:center;display:grid;gap:16px;grid-template-columns:60px 1fr}.authors-list ul li img{width:60px}.author-bio .author-bio-avatar{margin:0 0 16px}.author-bio h1{margin:0 0 8px}.hero-blog{padding:40px 0 0}.hero-blog h1{font-weight:900;margin:0 0 16px;text-align:center}.hero-blog p{text-align:center}.blog-index{padding:40px 0}.blog-index .blog-post-grid{display:grid;gap:16px;grid-template-columns:1fr}@media(min-width:768px){.blog-index .blog-post-grid{grid-template-columns:repeat(2,1fr)}}@media(min-width:992px){.blog-index .blog-post-grid{grid-template-columns:repeat(3,1fr)}}.blog-index article{transition:.4s ease;will-change:transform}.blog-index article:not(:last-of-type){margin:0 0 40px}.blog-index article:hover{box-shadow:rgba(0,0,0,.25)0 5px 20px 5px;transform:translateY(-5px)}.blog-index article .blog-post-grid__image{background-color:#ddd;height:300px;width:100%;overflow:hidden;position:relative}@media(min-width:576px){.blog-index article .blog-post-grid__image{height:400px}}@media(min-width:768px){.blog-index article .blog-post-grid__image{height:300px}}.blog-index article .blog-post-grid__image:after{background:var(--asr-color-base-gradient);content:"";inset:0;opacity:.6;position:absolute}.blog-index article .blog-post-grid__image img{height:100%;object-fit:cover;position:absolute;width:100%}.blog-index article .blog-post-grid__meta{padding:24px}.blog-index article .blog-post-grid__meta h2{font-size:1.25rem}.blog-index article a{color:var(--asr-color-body-text);display:block;text-decoration:none}.blog-hero{position:relative;min-height:calc(200px + 15vw);display:grid}.blog-hero:after{background:var(--asr-color-base-gradient);content:"";inset:0;opacity:.9;position:absolute}.blog-hero img{height:100%;inset:0;position:absolute;width:100%}.blog-hero .blog-hero-wrapper{flex:1;display:grid;place-content:center;width:100%}.blog-hero .blog-hero-wrapper img{max-width:100%;object-fit:cover}.blog-hero .blog-hero-wrapper .blog-hero-content{flex:1;max-width:100ch;padding:0 20px;z-index:2}@media(min-width:768px){.blog-hero .blog-hero-wrapper .blog-hero-content{padding:0 40px}}.blog-hero .blog-hero-wrapper .blog-hero-content h1{color:var(--asr-color-base-white);font-size:clamp(2rem,6vw,5rem);margin:0 0 16px;text-align:center}.blog-hero .blog-hero-wrapper .blog-hero-content p{color:var(--asr-color-base-white);font-size:clamp(1rem,5vw,1.25rem);text-align:center}.blog-hero .blog-hero-wrapper .blog-hero-content p a{color:var(--asr-color-base-white);text-decoration:none}.blog-single ul{list-style-type:unset}.hero-best-of{overflow:hidden;padding:60px 0;position:relative;box-shadow:inset 0 -10px 10px -10px #000000}@media(min-width:768px){.hero-best-of{padding:80px 0}}@media(min-width:992px){.hero-best-of{padding:120px 0}}.hero-best-of:before{background:linear-gradient(46deg,rgba(116,229,190,.85) 0%,rgba(141,146,248,.85) 49.48%,rgba(74,153,248,.85) 100%);content:"";height:100%;left:0;position:absolute;top:0;width:100%;z-index:5}.hero-best-of__content{position:relative;z-index:10}.hero-best-of__content h1{color:var(--asr-color-base-white);font-weight:900;margin:0 0 16px}@media(min-width:768px){.hero-best-of__content h1{font-size:3.5rem;margin:0 0 24px}}.hero-best-of__content p{color:var(--asr-color-base-white);margin:0}@media(min-width:768px){.hero-best-of__content p{max-width:620px}}.hero-best-of .bg-hero{height:100%;left:0;object-fit:cover;position:absolute;top:0;width:100%;z-index:1}.hero-best-of .bg-hero.bg-vpn{object-position:100% 5%}.company-list h1{margin:24px 0 16px}.company-list .container{margin:-60px 20px 0}@media(min-width:576px){.company-list .container{gap:24px;grid-template-columns:1fr 1fr 1fr;margin:-60px auto 0}}@media(min-width:768px){.company-list .container{margin:-80px auto 0}}.company-list .container .company-top-3-container{position:relative;z-index:9}.company-list .container .company-top-3-container .company-top-3{display:grid;gap:16px;margin:0 0 40px}@media(min-width:992px){.company-list .container .company-top-3-container .company-top-3{gap:24px;grid-template-columns:1fr 1fr 1fr}}.company-list .container .company-top-3-container .company-top-3 .company{background-color:var(--asr-color-base-white);border:1px solid var(--asr-color-gray-100);border-radius:4px;box-shadow:0 4px 8px rgba(0,0,0,4%);display:grid;padding:24px;position:relative}.company-list .container .company-top-3-container .company-top-3 .company:first-of-type{border:2px solid var(--asr-color-magenta);box-shadow:0 8px 12px rgba(0,0,0,8%)}@media(min-width:992px){.company-list .container .company-top-3-container .company-top-3 .company:first-of-type{order:2}}@media(min-width:992px){.company-list .container .company-top-3-container .company-top-3 .company:nth-of-type(2){order:1}}@media(min-width:992px){.company-list .container .company-top-3-container .company-top-3 .company:last-of-type{order:3}}.company-list .container .company-top-3-container .company-top-3 .company .top-pick{background-color:var(--asr-color-magenta);border-radius:20px;color:var(--asr-color-base-white);display:block;font-size:.9rem;font-weight:700;left:0;margin:0 auto;padding:6px 0;position:absolute;right:0;text-align:center;text-transform:uppercase;top:-14px;width:100px}.company-list .container .company-top-3-container .company-top-3 .company .company__logo-rating{align-items:start;display:grid;grid-template-columns:120px 1fr}@media(min-width:576px){.company-list .container .company-top-3-container .company-top-3 .company .company__logo-rating{grid-template-columns:auto auto}}@media(min-width:992px){.company-list .container .company-top-3-container .company-top-3 .company .company__logo-rating{grid-template-columns:1fr}}@media(min-width:1200px){.company-list .container .company-top-3-container .company-top-3 .company .company__logo-rating{grid-template-columns:auto auto}}@media(min-width:992px){.company-list .container .company-top-3-container .company-top-3 .company .company__logo-rating .company__logo{justify-self:center;margin:0 0 16px;width:160px}}@media(min-width:1200px){.company-list .container .company-top-3-container .company-top-3 .company .company__logo-rating .company__logo{justify-self:unset;width:120px}}.company-list .container .company-top-3-container .company-top-3 .company .company__logo-rating .company__rating{display:flex;gap:4px;justify-self:end;margin:0 0 16px}@media(min-width:992px){.company-list .container .company-top-3-container .company-top-3 .company .company__logo-rating .company__rating{justify-self:center}}@media(min-width:1200px){.company-list .container .company-top-3-container .company-top-3 .company .company__logo-rating .company__rating{justify-self:end}}.company-list .container .company-top-3-container .company-top-3 .company .company__blurb{align-items:center;display:grid;grid-template-columns:1fr}.company-list .container .company-top-3-container .company-top-3 .company .company__blurb p{font-size:1rem;margin:0 0 16px}@media(min-width:992px){.company-list .container .company-top-3-container .company-top-3 .company .company__blurb p{text-align:center}}@media(min-width:1200px){.company-list .container .company-top-3-container .company-top-3 .company .company__blurb p{text-align:unset}}.company-list .container .company-top-3-container .company-top-3 .company .company__cta{align-self:end;display:flex;justify-content:end}@media(min-width:992px){.company-list .container .company-top-3-container .company-top-3 .company .company__cta{justify-content:center}}@media(min-width:1200px){.company-list .container .company-top-3-container .company-top-3 .company .company__cta{justify-content:end}}@media(min-width:1200px){.company-list .company-list-grid{display:grid;gap:24px;grid-template-columns:1fr 260px}}.company-list .company-list-grid .company-all:not(:last-of-type){margin:0 0 40px}.company-list .company-list-grid .company-all .company-all__header{background-color:var(--asr-color-gray);box-shadow:0 16px 18px rgba(0,0,0,8%);display:grid;grid-template-columns:auto auto;justify-content:space-between;padding:16px 24px}@media(min-width:768px){.company-list .company-list-grid .company-all .company-all__header{position:sticky;top:0;z-index:+1}}.company-list .company-list-grid .company-all .company-all__header .company-all__header-left{align-items:center;display:grid;gap:16px;grid-template-columns:auto auto}.company-list .company-list-grid .company-all .company-all__header .company-all__header-left .company-all__header-rank span{border-right:1px solid var(--asr-color-gray-200);color:var(--asr-color-gray-200);font-size:3.25rem;font-weight:700;padding:0 30px 0 0}.company-list .company-list-grid .company-all .company-all__header .company-all__header-left .company-all__header-logo{max-width:120px}.company-list .company-list-grid .company-all .company-all__header .company-all__header-left .company-all__header-logo a{display:block;width:120px}.company-list .company-list-grid .company-all .company-all__header .company-all__header-score{align-items:center;display:none;gap:4px}@media(min-width:576px){.company-list .company-list-grid .company-all .company-all__header .company-all__header-score{display:flex}}.company-list .company-list-grid .company-all .company-all__image{background-color:var(--asr-color-gray-100)}.company-list .company-list-grid .company-all .company-all__content{border-bottom-left-radius:8px;border-bottom-right-radius:8px;padding:24px 0}@media(min-width:576px){.company-list .company-list-grid .company-all .company-all__content{padding:24px}}.company-list .company-list-grid .company-all .company-all__content h2{font-size:1.45rem}.company-list .company-list-grid .company-all .company-all__content h3{font-size:1.25rem;font-weight:500}.company-list .company-list-grid .company-all .company-all__content ul.list-specs{box-shadow:rgba(0,0,0,.075)0 4.75px 19px;font-size:1rem;margin:0 0 40px}.company-list .company-list-grid .company-all .company-all__content ul.list-specs.specs-half li{padding:12px 16px}@media(min-width:576px){.company-list .company-list-grid .company-all .company-all__content ul.list-specs.specs-half li{display:grid;gap:24px;grid-template-columns:1fr auto}}.company-list .company-list-grid .company-all .company-all__content ul.list-specs li{padding:12px 16px}@media(min-width:576px){.company-list .company-list-grid .company-all .company-all__content ul.list-specs li{display:grid;gap:24px;grid-template-columns:210px 1fr}}.company-list .company-list-grid .company-all .company-all__content ul.list-specs li:nth-child(even){background-color:var(--asr-color-blue-alt)}.company-list .company-list-grid .company-all .company-all__content .what-we-like ul{line-height:1.4}.company-list .company-list-grid .company-all .company-all__content .what-we-like ul li{position:relative}.company-list .company-list-grid .company-all .company-all__content .what-we-like ul li:not(:last-of-type){margin:0 0 12px}.company-list .company-list-grid .company-all .company-all__content .what-we-like ul li:before{background-image:url("data:image/svg+xml;charset=UTF-8,%3csvg xmlns='http://www.w3.org/2000/svg' fill='none' viewBox='0 0 24 24' stroke-width='1.5' stroke='%2341872D' class='w-6 h-6'%3e%3cpath stroke-linecap='round' stroke-linejoin='round' d='M6.633 10.5c.806 0 1.533-.446 2.031-1.08a9.041 9.041 0 012.861-2.4c.723-.384 1.35-.956 1.653-1.715a4.498 4.498 0 00.322-1.672V3a.75.75 0 01.75-.75A2.25 2.25 0 0116.5 4.5c0 1.152-.26 2.243-.723 3.218-.266.558.107 1.282.725 1.282h3.126c1.026 0 1.945.694 2.054 1.715.045.422.068.85.068 1.285a11.95 11.95 0 01-2.649 7.521c-.388.482-.987.729-1.605.729H13.48c-.483 0-.964-.078-1.423-.23l-3.114-1.04a4.501 4.501 0 00-1.423-.23H5.904M14.25 9h2.25M5.904 18.75c.083.205.173.405.27.602.197.4-.078.898-.523.898h-.908c-.889 0-1.713-.518-1.972-1.368a12 12 0 01-.521-3.507c0-1.553.295-3.036.831-4.398C3.387 10.203 4.167 9.75 5 9.75h1.053c.472 0 .745.556.5.96a8.958 8.958 0 00-1.302 4.665c0 1.194.232 2.333.654 3.375z' /%3e%3c/svg%3e ");background-repeat:no-repeat;content:"";height:18px;left:-28px;position:absolute;top:4px;width:18px}.company-list .company-list-grid .company-all .company-all__content .what-we-dislike ul{line-height:1.4}.company-list .company-list-grid .company-all .company-all__content .what-we-dislike ul li{position:relative}.company-list .company-list-grid .company-all .company-all__content .what-we-dislike ul li:not(:last-of-type){margin:0 0 12px}.company-list .company-list-grid .company-all .company-all__content .what-we-dislike ul li:before{background-image:url("data:image/svg+xml;charset=UTF-8,%3csvg xmlns='http://www.w3.org/2000/svg' fill='none' viewBox='0 0 24 24' stroke-width='1.5' stroke='%23C46461' class='w-6 h-6'%3e%3cpath stroke-linecap='round' stroke-linejoin='round' d='M7.5 15h2.25m8.024-9.75c.011.05.028.1.052.148.591 1.2.924 2.55.924 3.977a8.96 8.96 0 01-.999 4.125m.023-8.25c-.076-.365.183-.75.575-.75h.908c.889 0 1.713.518 1.972 1.368.339 1.11.521 2.287.521 3.507 0 1.553-.295 3.036-.831 4.398C20.613 14.547 19.833 15 19 15h-1.053c-.472 0-.745-.556-.5-.96a8.95 8.95 0 00.303-.54m.023-8.25H16.48a4.5 4.5 0 01-1.423-.23l-3.114-1.04a4.5 4.5 0 00-1.423-.23H6.504c-.618 0-1.217.247-1.605.729A11.95 11.95 0 002.25 12c0 .434.023.863.068 1.285C2.427 14.306 3.346 15 4.372 15h3.126c.618 0 .991.724.725 1.282A7.471 7.471 0 007.5 19.5a2.25 2.25 0 002.25 2.25.75.75 0 00.75-.75v-.633c0-.573.11-1.14.322-1.672.304-.76.93-1.33 1.653-1.715a9.04 9.04 0 002.86-2.4c.498-.634 1.226-1.08 2.032-1.08h.384' /%3e%3c/svg%3e ");content:"";height:18px;left:-28px;position:absolute;top:4px;width:18px}.company-list .company-list-grid aside{display:none}@media(min-width:1200px){.company-list .company-list-grid aside{display:block}}.company-list .company-list-grid aside .top-picks{border:1px solid var(--asr-color-gray);border-radius:4px;box-shadow:0 4px 8px rgba(0,0,0,4%);position:sticky;top:16px}.company-list .company-list-grid aside .top-picks h2{align-items:center;background-color:var(--asr-color-gray);border-top-left-radius:4px;border-top-right-radius:4px;color:var(--asr-color-body-text);display:flex;font-size:1.25rem;gap:8px;margin:0;padding:12px;text-align:left}.company-list .company-list-grid aside .top-picks ol{font-size:1.125rem;line-height:1.85;margin:0;padding:16px 16px 16px 56px}.company-list .company-list-grid aside .top-picks ol .active{font-weight:700}.company-list .company-list-grid aside .top-picks ol a{color:var(--asr-color-body-text);text-decoration:none}.all-reviews-grid{align-items:center;display:grid;gap:24px;grid-template-columns:repeat(2,1fr);margin:0}@media(min-width:768px){.all-reviews-grid{gap:40px;grid-template-columns:repeat(3,1fr)}}.all-reviews-grid li{align-items:center;border:2px solid var(--asr-color-gray-100);border-radius:8px;color:var(--asr-color-body-text);display:grid;grid-template-columns:1fr;justify-items:center;min-height:65px;text-align:center;text-decoration:none;transition:.4s ease;will-change:transform}@media(min-width:576px){.all-reviews-grid li{min-height:100px}}.all-reviews-grid li:hover{box-shadow:rgba(0,0,0,.1)0 5px 20px 5px;transform:translateY(-5px)}.all-reviews-grid li a{display:block;padding:16px 32px;width:100%}.all-reviews-grid li a svg{margin:0 auto;max-height:40px}@media(min-width:768px){.all-reviews-grid li a svg{max-height:80px}}.four-oh-four{margin:40px auto 0;max-width:400px}.four-oh-four h1,.four-oh-four p{text-align:center}.hero-homepage{padding:20px}@media(min-width:768px){.hero-homepage{padding:60px 40px}}.hero-homepage h1{font-weight:900;margin:0 0 16px;text-align:center}@media(min-width:768px){.hero-homepage h1{font-size:3rem}}@media(min-width:768px){.hero-homepage h1 span{display:block}}.hero-homepage h2{font-size:1.125rem;font-weight:400;line-height:1.5;margin:0 auto 24px;max-width:520px;text-align:center}.hero-homepage .btn{display:table;margin:0 auto}.hero-homepage .hero-hompage-tiles{display:grid;gap:24px;grid-template-columns:1fr}@media(min-width:768px){.hero-homepage .hero-hompage-tiles{grid-template-columns:320px 320px;justify-content:center}}.hero-homepage .hero-hompage-tiles .homepage-tile{border-radius:8px;box-shadow:rgba(0,0,0,.15)0 2px 10px 2px;display:block;padding:24px;position:relative;text-decoration:none;transition:.4s ease}@media(min-width:768px){.hero-homepage .hero-hompage-tiles .homepage-tile{padding:48px 24px}}.hero-homepage .hero-hompage-tiles .homepage-tile:before{border-radius:8px;content:'';height:100%;left:0;position:absolute;top:0;width:100%;z-index:5}.hero-homepage .hero-hompage-tiles .homepage-tile.tile-id-theft:before{background-color:var(--asr-color-green-transparent)}.hero-homepage .hero-hompage-tiles .homepage-tile.tile-vpn:before{background-color:var(--asr-color-purple-transparent)}.hero-homepage .hero-hompage-tiles .homepage-tile:hover{box-shadow:rgba(0,0,0,.25)0 5px 20px 5px;transform:translateY(-5px)}.hero-homepage .hero-hompage-tiles .homepage-tile p{color:var(--asr-color-base-white);font-size:1.65rem;font-weight:600;line-height:1;margin:0;position:relative;z-index:10}.hero-homepage .hero-hompage-tiles .homepage-tile p span{display:block;font-size:2.625rem}.hero-homepage .hero-hompage-tiles .homepage-tile img{border-radius:9px;height:100%;left:0;object-fit:cover;position:absolute;top:0;width:100%}.as-seen-in{position:relative;padding:20px 0}.as-seen-in:after{background-image:url("data:image/svg+xml;charset=UTF-8,%3csvg xmlns='http://www.w3.org/2000/svg' fill='none' preserveAspectRatio='none' viewBox='0 0 1200 27'%3e%3cpath fill='%23fff' d='M0 0h1200v22.333S1077 36.9 648 14.565C219-7.768 0 22.333 0 22.333V0Z'/%3e%3c/svg%3e");background-repeat:no-repeat;content:"";height:27px;left:0;position:absolute;bottom:-27px;width:100%;z-index:10}@media(min-width:768px){.as-seen-in{padding:40px 0}}.as-seen-in p{color:var(--asr-color-gray-300);font-size:.9rem;font-weight:700;margin:0 0 16px;text-align:center}.as-seen-in ul{align-items:center;display:grid;gap:12px;grid-template-columns:repeat(5,1fr);justify-items:center;margin:0}@media(min-width:576px){.as-seen-in ul{gap:32px}}.as-seen-in ul li{width:100%}@media(min-width:576px){.as-seen-in ul li{width:90px}}.as-seen-in ul li svg{height:auto;margin:0 auto;max-width:100%}.welcome{overflow:hidden;padding:60px 0;position:relative;box-shadow:inset 0 -10px 10px -10px #000000}@media(min-width:768px){.welcome{padding:80px 0}}@media(min-width:992px){.welcome{padding:120px 0}}.welcome:before{background:linear-gradient(46deg,rgba(116,229,190,.85) 0%,rgba(141,146,248,.85) 49.48%,rgba(74,153,248,.85) 100%);content:"";height:100%;left:0;position:absolute;top:0;width:100%;z-index:5}.welcome__content{position:relative;z-index:10}.welcome__content h2{color:var(--asr-color-base-white);font-weight:900;margin:0 0 16px}@media(min-width:768px){.welcome__content h2{font-size:3rem;margin:0 0 16px}}.welcome__content h3{color:var(--asr-color-base-white);max-width:500px}.welcome__content p{color:var(--asr-color-base-white);margin:0}@media(min-width:768px){.welcome__content p{max-width:620px}}.welcome .bg-welcome{height:100%;left:0;object-fit:cover;position:absolute;top:0;width:100%;z-index:1}.guides{position:relative;padding:40px 0}.guides:before{background-image:url("data:image/svg+xml;charset=UTF-8,%3csvg xmlns='http://www.w3.org/2000/svg' fill='none' preserveAspectRatio='none' viewBox='0 0 1200 27'%3e%3cpath fill='%23fff' d='M1200 27.806H0V5.473S123-9.093 552 13.24c429 22.333 648-7.768 648-7.768v22.333Z'/%3e%3c/svg%3e");background-repeat:no-repeat;content:"";height:27px;left:0;position:absolute;top:-27px;width:100%;z-index:10}@media(min-width:768px){.guides{padding:60px 0}}@media(min-width:992px){.guides{padding:80px 0}}.guides h2{font-weight:900;margin:0 0 16px;text-align:center}@media(min-width:768px){.guides h2{font-size:3.5rem;margin:0 0 16px}}.guides h3{margin:0 0 32px;text-align:center}.guides ul{display:grid;gap:24px;grid-template-columns:1fr;margin:0}@media(min-width:576px){.guides ul{gap:40px;grid-template-columns:1fr 1fr}}.guides ul li{border-radius:4px;padding:0 0 16px;transition:.4s ease;will-change:transform}.guides ul li:hover{box-shadow:rgba(0,0,0,.25)0 5px 20px 5px;transform:translateY(-5px)}.guides ul li a{text-decoration:none}.guides ul li a p{color:var(--asr-color-body-text);font-size:1.45rem;font-weight:700;line-height:1.2;margin:0;min-height:85px;padding:16px}.guides ul li a span{align-items:center;display:grid;gap:4px;grid-template-columns:auto 11px;justify-content:start;font-size:.9rem;padding:0 0 0 16px}.guides ul li a span svg{width:11px;height:9px}.asr-stats{background-color:var(--asr-color-blue-alt);padding:40px 0}@media(min-width:768px){.asr-stats{padding:60px 0}}@media(min-width:992px){.asr-stats{padding:80px 0}}.asr-stats .asr-stats-grid{display:grid;gap:40px;grid-template-columns:1fr}@media(min-width:576px){.asr-stats .asr-stats-grid{gap:unset;grid-template-columns:repeat(3,1fr)}}.asr-stats .asr-stats-grid .asr-stats-item{display:grid;justify-items:center}.asr-stats .asr-stats-grid .asr-stats-item svg{height:65px;margin:0 0 16px;width:65px}.asr-stats .asr-stats-grid .asr-stats-item h3{font-size:3.5rem;font-weight:900;margin:0}.asr-stats .asr-stats-grid .asr-stats-item span{color:var(--asr-color-blue-100)}.featured-providers{padding:40px 0}@media(min-width:768px){.featured-providers{padding:60px 0}}@media(min-width:992px){.featured-providers{padding:80px 0}}.featured-providers h2{font-weight:900;margin:0 0 20px;text-align:center}@media(min-width:768px){.featured-providers h2{font-size:3.5rem;margin:0 0 40px}}.featured-providers ul{align-items:center;display:grid;gap:32px;grid-template-columns:1fr;justify-items:center;margin:0}@media(min-width:576px){.featured-providers ul{gap:32px}}@media(min-width:768px){.featured-providers ul{gap:48px}}@media(min-width:992px){.featured-providers ul{gap:60px}}@media(min-width:576px){.featured-providers ul li{width:40%}}.featured-providers ul li svg{height:auto;margin:0 auto;max-width:100%}.hero{overflow:hidden;padding:60px 0;position:relative;box-shadow:inset 0 -10px 10px -10px #000000}@media(min-width:768px){.hero{padding:80px 0}}@media(min-width:992px){.hero{padding:120px 0}}.hero:before{background:linear-gradient(46deg,rgba(116,229,190,.85) 0%,rgba(141,146,248,.85) 49.48%,rgba(74,153,248,.85) 100%);content:"";height:100%;left:0;position:absolute;top:0;width:100%;z-index:5}.hero__content{position:relative;z-index:10}.hero__content h1{color:var(--asr-color-base-white);font-weight:900;margin:0 0 16px}@media(min-width:768px){.hero__content h1{font-size:3.5rem;margin:0 0 24px}}.hero__content p{color:var(--asr-color-base-white);margin:0}@media(min-width:768px){.hero__content p{max-width:620px}}.hero .bg-hero{height:100%;left:0;object-fit:cover;position:absolute;top:0;width:100%;z-index:1}.itg-section{padding:40px 0;position:relative}@media(min-width:768px){.itg-section{padding:60px 0}}.itg-section h2{font-weight:900;margin:0 0 40px;text-align:center}@media(min-width:768px){.itg-section h2{font-size:3.5rem}}.itg-section .intro-text{max-width:820px;margin:0 auto 60px}.need-to-know .tile-facts{display:grid;gap:40px;grid-template-columns:1fr;margin:0 0 40px}@media(min-width:768px){.need-to-know .tile-facts{gap:60px;grid-template-columns:repeat(3,1fr)}}.need-to-know .tile-facts li{background:#e4f0fe;background-image:url(/img/pattern-dots.svg);background-position:112% -10px;background-repeat:no-repeat;background-size:50%;border:1px solid #dbebfe;border-radius:8px;box-shadow:0 4px 8px rgba(0,0,0,4%);padding:16px}.need-to-know .tile-facts li p{font-size:1rem;margin:16px 0 0}.what-is-id-theft{background-color:#f9f9f9}.what-is-id-theft ul.list-icon{margin:0;padding:0 0 40px}.what-is-id-theft ul.list-icon li{margin:0 0 40px}.what-is-id-theft ul.list-icon li:last-of-type{margin:0}.what-is-id-theft ul.list-icon li:last-of-type p{margin:0}.what-is-id-theft ul.list-icon li h4{align-items:center;display:grid;gap:8px;grid-template-columns:24px 1fr}.what-is-id-theft ul.list-icon li h4 svg{color:var(--asr-color-blue-100)}.what-is-id-theft ul.list-icon li p{margin:0 0 16px;padding:0 0 0 32px}.what-is-id-theft ul.list-icon li p.tip{font-size:.95rem}.what-is-id-theft ul.list-icon li p.tip span{border:1px solid var(--asr-color-blue);border-radius:16px;color:var(--asr-color-blue-100);font-size:.7rem;font-weight:700;margin:0 4px 0 0;padding:2px 8px;text-transform:uppercase}.what-is-id-theft ul.list-callout{background-color:#efefef;background-image:url(/img/pattern-dots.svg);background-position:112% -47px;background-repeat:no-repeat;background-size:50%;border-radius:4px;font-size:1rem;list-style-type:none;margin:0 0 40px;padding:24px 24px 24px 40px}@media(min-width:768px){.what-is-id-theft ul.list-callout{column-count:2;column-gap:40px}}.what-is-id-theft ul.list-callout li{position:relative}.what-is-id-theft ul.list-callout li:before{color:var(--asr-color-grey);content:"\2022";display:inline-block;font-weight:700;margin-left:-18px;position:absolute;top:-1px;width:16px}.how-common{overflow:hidden;padding:0 0 80px;position:relative}.how-common:before{background:linear-gradient(46deg,rgba(116,229,190,.85) 0%,rgba(141,146,248,.85) 49.48%,rgba(74,153,248,.85) 100%);content:"";height:100%;left:0;position:absolute;top:0;width:100%;z-index:5}.how-common__content{max-width:620px;padding:60px 0 0;position:relative;z-index:10}.how-common__content h2{color:#fff;font-weight:900;margin:0 0 16px}@media(min-width:768px){.how-common__content h2{font-size:3.5rem;margin:0 0 24px}}.how-common__content h2 span{display:block}.how-common__content p{color:#fff;margin:0 0 32px}.how-common .bg-common{height:100%;left:0;object-fit:cover;position:absolute;top:0;width:100%;z-index:1}.how-does{background-color:#fef7ef}.how-does .how-does-grid{display:grid;gap:32px;grid-template-columns:1fr;margin:0 0 40px}@media(min-width:768px){.how-does .how-does-grid{gap:60px;grid-template-columns:1fr 1fr}}.how-does .how-does-grid h3{font-weight:700;margin:0;padding:12px 0}.how-does .how-does-grid p.tip{color:#777;font-size:.9rem}.potential .potential-grid{display:grid;grid-template-areas:"age" "gender" "ethnicity" "income";gap:40px;margin:0}@media(min-width:768px){.potential .potential-grid{grid-template-areas:"age gender" "age ethnicity" "income income"}}.potential .potential-grid li{align-content:start;border:2px solid #e7e7e7;border-radius:8px;box-shadow:0 4px 8px rgba(0,0,0,.1);display:grid;padding:24px}.potential .potential-grid li h3{font-weight:700;margin:0;padding:12px 0}.potential .potential-grid li:nth-of-type(1){grid-area:age}.potential .potential-grid li:nth-of-type(2){grid-area:gender}.potential .potential-grid li:nth-of-type(3){grid-area:ethnicity}.potential .potential-grid li:nth-of-type(4){grid-area:income}.practical{border-top:1px solid #e7e7e7}.services{background-color:#fef7ef}.services .services-grid{display:grid;gap:32px;grid-template-columns:1fr;margin:0 0 40px}@media(min-width:768px){.services .services-grid{gap:60px;grid-template-columns:1fr 1fr}}.services .services-grid h3{font-weight:700;margin:0;padding:12px 0}.recovering .resources-grid{display:grid;grid-template-columns:1fr;gap:40px;margin:0 0 40px}@media(min-width:768px){.recovering .resources-grid{grid-template-columns:repeat(3,1fr)}}.recovering .resources-grid li{align-content:start;border:2px solid #e7e7e7;border-radius:8px;box-shadow:0 4px 8px rgba(0,0,0,.1);display:grid;gap:16px;justify-items:center;padding:24px}.recovering .resources-grid li svg{max-height:40px}.recovering .resources-grid li p{font-size:1rem;margin:0}.what-now{border-top:1px solid #e7e7e7}.review-hero{background-color:var(--asr-color-blue-alt);padding:40px 0}@media(min-width:768px){.review-hero{padding:60px 0}}.review-hero__container{align-items:center;display:grid;gap:16px;grid-template-columns:1fr}@media(min-width:768px){.review-hero__container{gap:40px;grid-template-columns:1fr 1fr}}.review-hero .review-hero__content h1{font-size:2.25rem;margin:0 0 24px}.review-hero .review-hero__content h2{font-size:1.45rem;font-weight:400;margin:8px 0 24px}.review-hero .review-hero__content p{margin:0}.review-hero .review-hero__content-author{align-items:center;display:grid;gap:12px;grid-template-columns:50px 1fr;position:relative;padding:24px 0 0}.review-hero .review-hero__content-author:before{background-color:var(--asr-color-blue);content:"";height:1px;position:absolute;top:0;width:100px}.review-hero .review-hero__content-author-image img{border:2px solid var(--asr-color-base-white);border-radius:25px;height:50px;width:50px}.review-hero .review-hero__content-author-meta span{display:block;line-height:1.4}.review-hero .review-hero__content-author-meta span strong{font-weight:500}.review-hero .review-hero__content-author-meta time{color:var(--asr-color-blue-100)}.review-hero .review-hero__tile{background-color:var(--asr-color-base-white);border-radius:4px;box-shadow:rgba(0,0,0,.1)0 5px 20px 5px;display:grid;gap:24px;grid-template-columns:1fr;justify-content:center}@media(min-width:768px){.review-hero .review-hero__tile{gap:40px}}.review-hero .review-hero__tile-rating{align-items:center;border-bottom:1px solid var(--asr-color-gray);display:flex;gap:8px;justify-content:space-between;padding:16px 24px}.review-hero .review-hero__tile-rating span.rating-label{font-weight:700;padding:4px 0}.review-hero .review-hero__tile-rating span.rating-stars{display:flex;gap:4px}.review-hero .review-hero__tile-rating span.grad{background-clip:text;background:var(--asr-color-base-gradient);-webkit-background-clip:text;-webkit-text-fill-color:transparent}.review-hero .review-hero__tile-logo img,.review-hero .review-hero__tile-logo svg{height:auto;margin:0 auto;max-width:220px}.review-hero .review-hero__tile-btn{border-top:1px solid var(--asr-color-gray);display:grid;justify-content:center;padding:16px 24px}.review-section{padding:40px 0}.review-section h2{font-size:1.85rem;font-weight:700}.review-section h3{font-size:1.5rem;font-weight:700}.review-section ul{list-style-type:disc}.review-section ul li:not(:last-of-type){margin:0 0 16px}.review-section ul.list-tile{display:grid;gap:24px;grid-template-columns:repeat(2,1fr);list-style-type:none;flex-wrap:wrap;font-weight:700;margin:0 0 40px}@media(min-width:768px){.review-section ul.list-tile{gap:32px;grid-template-columns:repeat(4,1fr)}}.review-section ul.list-tile li{line-height:1.3;text-align:center}.review-section ul.list-tile li:before{content:unset}.review-section ul.list-tile li.span-2{grid-column:span 2}.review-section ul.list-tile li svg{margin:0 auto 16px}.review-section ul.list-tile li span{display:block}.review-section hr{background-image:linear-gradient(to right,transparent,#75e4c0,#8793f8,#4b99f8,transparent);border:none;height:1px;margin:0 0 40px;width:220px}@media(min-width:768px){.review-section hr{width:520px}}.review-section .list-callout{background-color:var(--asr-color-blue-alt);border-radius:4px;padding:24px;margin:0 0 24px}@media(min-width:768px){.review-section .list-callout{margin:0 40px 24px 0}}.review-section .list-callout.callout-bg{background-image:url(/img/pattern-dots.svg);background-position:112% -47px;background-repeat:no-repeat;background-size:50%}.review-section .list-callout h3{color:var(--asr-color-blue-100);margin:0 0 16px}.review-section .list-callout ul{font-size:1rem;list-style-type:none;margin:0 0 0 16px}@media(min-width:768px){.review-section .list-callout ul{column-count:2;column-gap:40px;margin:0 0 0 40px}}.review-section .list-callout ul li{position:relative}.review-section .list-callout ul li:before{color:var(--asr-color-blue-100);content:"\2022";display:inline-block;font-weight:700;margin-left:-18px;position:absolute;top:-1px;width:16px}.review-section .disclosure{padding:40px 0}.review-section .disclosure p{font-size:.9rem;font-style:italic;margin:0 0 8px}
Identity Theft Protection Guide
In today's digital world, your personal information is constantly at risk of being stolen. Be sure to take proactive steps to avoid identity theft with offline and online vigilance to avoid becoming one of the 1.4 million+ victims of identity theft per year.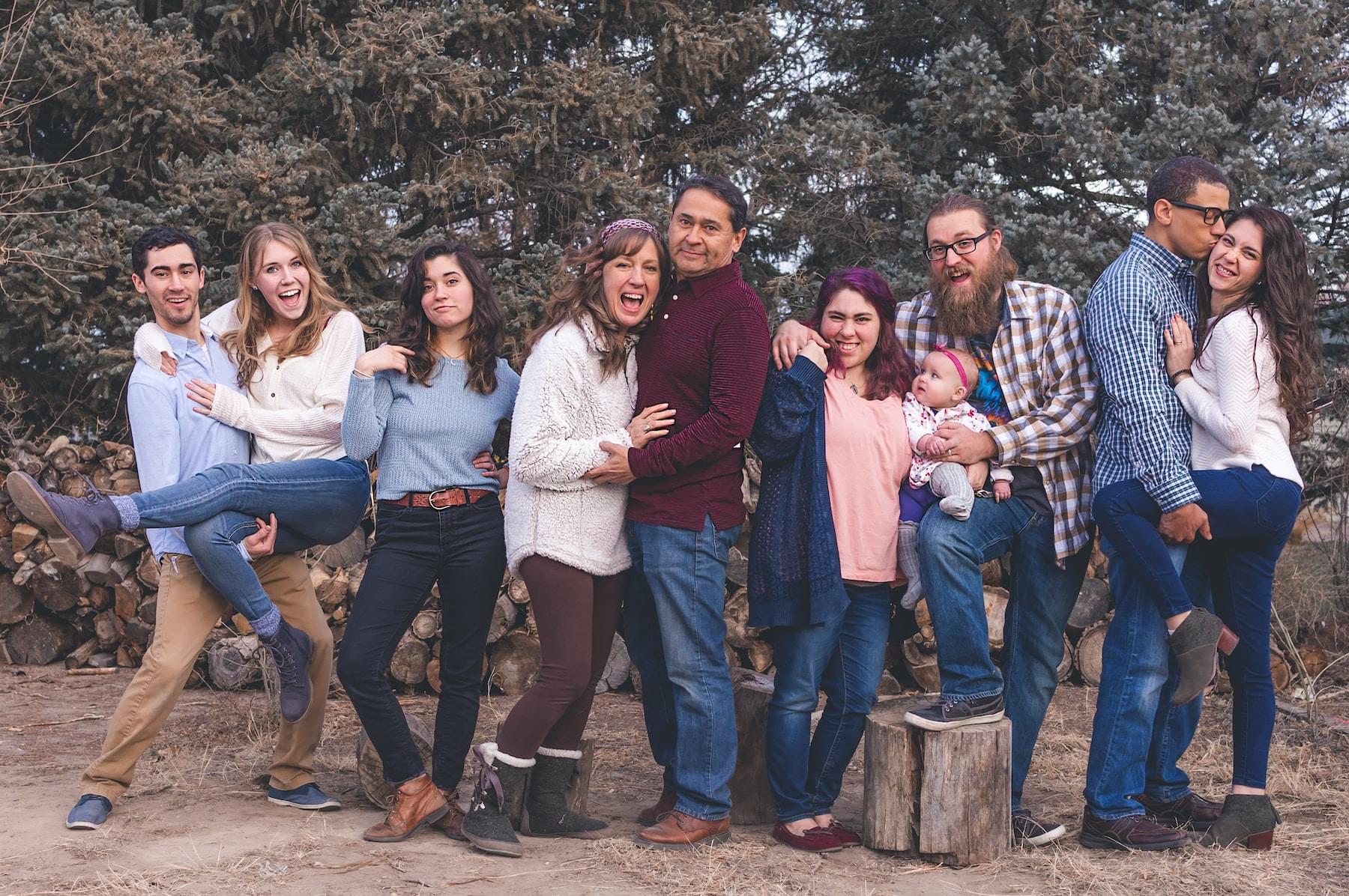 Here's what you need to know:
Adults between the ages of 30-39 are the most common victims of identity theft

Criminals can access your personal information through both online and offline sources

Identity theft protection services provide a helpful shield to guard your identity
Many people choose their cities and neighborhoods by considering crime rates in the local area. Yet there is one area of life where criminals work around the clock to steal money and peace of mind - identity theft.
The FBI has reported that the total impact of cybercriminal activity tops $10 Billion per year and much of that involves the fraud and theft that occurs when someone's personally identifiable information or PII is stolen.
However, like home security, several ways exist to protect yourself and your family from this pervasive criminal enterprise. Keep reading for an in-depth guide to identifying and preventing identity theft - both online and offline.
What Is Identity Theft?
Identity theft is the unauthorized use of an individual's personally identifiable information, typically for financial gain. Each year one in 20 Americans will have their identity stolen and used in nefarious ways, such as opening new credit or loan accounts, obtaining medical services, or stealing tax refunds.
In today's digital landscape, any of your personal details, including your name, social security number, address, or other personal identifying information, is at risk. Identity theft may cause severe damage to the victim's credit score, financial standing, and personal reputation. While most victims will only see financial issues in the worst-case scenario, victims might be wrongfully apprehended because of criminal activities conducted under their stolen identities.
Types of Identity Theft
The types of identity theft continue to expand as the creativity of identity theft criminals grows. At the core, the kind of theft is based on who the target is or how the information was obtained. Common types of identity theft include:
Synthetic

Synthetic identity theft is a complex type of fraud in which criminals create an entirely new yet believable identity by attaching a made-up name, birth date, mailing address, email, and phone number to a legitimate Social Security number.

Once the synthetic identity is established, criminals apply for credit cards or loans. They can sometimes maintain this identity for years by making consistent payments while their credit limits increase. However, the end goal is a "bust out" maneuver where they max out the credit cards and abruptly disappear, leaving the credit companies to deal with the losses.

This identity theft is particularly insidious because it's challenging to detect with standard fraud monitoring systems. The criminals The most common victims are often those least likely to monitor their credit history or frequently use credit, such as children, the elderly, and homeless individuals.

Medical

Medical identity theft happens when someone pretends to be you to use your health insurance or name. They might use it to see a doctor, get medicine, file fake insurance claims, etc. This type of fraud is especially problematic as it can confuse doctors and hospitals looking for critical information to aid in healthcare recommendations and decisions.

Child

Kids are some of the easiest targets for identity theft because they have no reason to regularly check their credit reports, bank accounts, or other records. This type of theft happens when an adult uses your child's social security number to open new financial accounts, apply for utilities, get a loan, or rent a home. In fact, many parents only realize their child's personal information has been stolen once it becomes time to apply for college loans or when their child goes to rent their first apartment.

Business

Business identity theft occurs when an unauthorized person obtains the identifying information of a business, such as its Employer Identification Number (EIN), with the intention of misusing it.

The primary motive behind business identity theft is to secure illicit tax benefits whereby fraudsters file fraudulent business tax returns in the unsuspecting company's name. These fabricated returns are often tailored to claim refundable business credits and other tax-related refunds.

Taxpayer

Taxpayer identity theft is a fraudulent activity where scammers use your Social Security number to file a tax return, attempting to claim your tax refund or credit.

The warning signs of taxpayer identity theft are subtle. You might encounter difficulties when trying to e-file your tax return because someone else has already filed using your Social Security number, or you may receive notice or a letter from the IRS about an activity you're unaware of. These signs warrant prompt attention.
The list above is in no way comprehensive. Additional types of identity theft and fraud include:
Senior
Real Estate (Mortgage and Home Title)
Passport
Social Security
Mail
Driver's License
Military
Communications such as phone and email scams
Internet of Things
How Common Is Identity Theft?
Personal identity theft is far more common than most people realize. In fact, the Federal Trade Commission reports that every 14 seconds, someone new becomes a victim of this crime, costing Americans billions of dollars each year. As technology continues to evolve, so do identity theft criminals and their innovative ways to steal personal information both online and offline.
Not all types of identity theft are created equal. Unsurprisingly, the most common type - financial - is designed to line the pockets of identity theft criminals. This type of theft is also fast growing, given our increased use of online banking, online shopping, and digital transactions in general. Other types of identity theft, such as medical or criminal, don't happen as often but are still harmful and can leave lasting effects.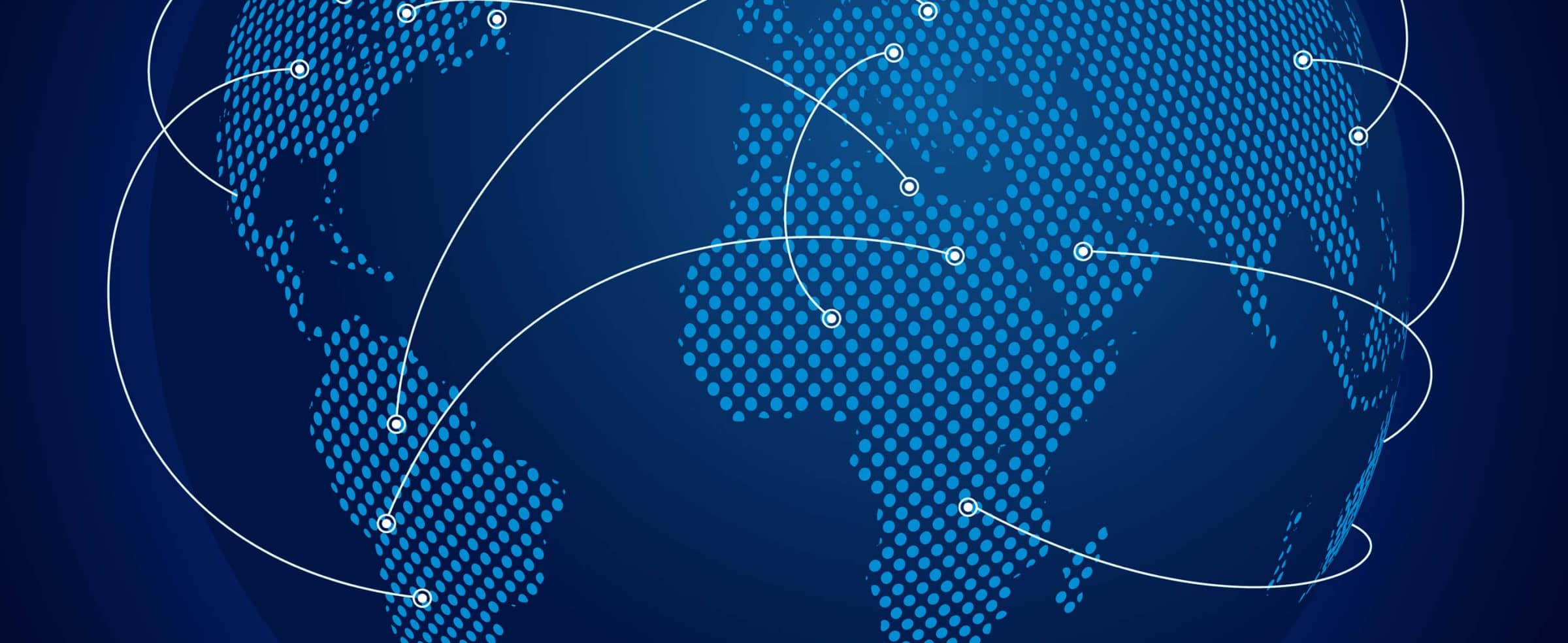 How Does Identity Theft Happen?
Identity theft criminals have many ways they gain access to personal identifying information. Their methods include low-tech and high-tech access points, so ongoing vigilance is essential to protecting your data. Common techniques used by identity thieves include:
Social Engineering

Social engineering involves manipulating individuals into divulging confidential information, typically over the phone or in person.

Be wary of unsolicited communications asking for personal data, and always verify the source before sharing any information. If in doubt, contact the organization directly.

Phishing

Phishing is a method fraudsters use to trick you into revealing personal information by pretending to be a legitimate organization. This tactic often happens through deceptive emails or text messages.

Be cautious of emails or texts that ask for personal information, especially if they convey urgency, and check the sender's email address. If it looks suspicious or doesn't match the organization's official email, it's likely a phishing attempt.

Spyware and Malware

Spyware is malicious software that is installed on your computer without your knowledge. It can monitor your online activity, collect your personal information, and send it to another location.

Be sure to regularly update your computer's antivirus software to protect against spyware and use caution when downloading software or files from the internet.

Dumpster Diving

Believe it or not, thieves will go through your trash, looking for discarded documents that contain personal information.

Always shred documents that contain sensitive information before throwing them away. Consider going paperless with your bills and financial statements to reduce the amount of personal information that could potentially end up in the trash.

Card Cracking

Card cracking involves the unauthorized use of your credit or debit card information. Thieves may use skimming devices at ATMs or gas stations to steal card data.

Regularly monitor your bank and credit card statements for any unauthorized transactions. When using an ATM or paying at the pump, look for any signs of tampering with the card reader. If something looks suspicious, use a different machine.

Man-in-the-Middle Attacks

In a man-in-the-middle attack, the thief intercepts communication between two parties to steal or manipulate data. This often happens on unsecured public Wi-Fi networks.

Avoid conducting sensitive transactions on public Wi-Fi networks like online banking or shopping. Use a Virtual Private Network (VPN) to encrypt your internet connection and protect your data from potential eavesdroppers.

Pretexting

Pretexting involves the thief pretending to need your data for a seemingly legitimate purpose. For example, they might pose as a bank or government agency representative.

Be skeptical of unsolicited calls or emails asking for personal information. If you need more clarification, hang up or ignore the email and contact the organization directly through a trusted method. Never share sensitive information like your Social Security number, bank account details, or credit card numbers unless you're certain of the recipient's identity and the necessity of the information.

Shoulder Surfing

Shoulder surfing is a low-tech method where the thief simply looks over your shoulder to see what you're typing or writing. This can happen at ATMs, while using your smartphone, or even at your office.

Be aware of your surroundings when entering sensitive information. Use your body or hand to shield your screen or keypad from view. Avoid accessing personal or financial information in crowded public places whenever possible.

Smishing

Smishing is a form of phishing that uses text messages instead of emails. The message might ask you to provide personal information or click on a link.

Be wary of text messages from unknown numbers, especially those asking for personal information or urging you to click on a link. Don't respond or click on links if you receive suspicious texts. Instead, contact the organization directly to verify the message's authenticity.
Potential Victims of Identity Theft
Everyone is at risk of identity theft, but some people are more vulnerable than others. Factors like age, gender, ethnicity, and income can also influence the risk of identity theft. These include:
Age

Data from the Federal Trade Commission (FTC) in the US indicates that individuals between the ages of 30 and 39 are the most common victims of identity theft. This group is closely followed by those aged 40 to 49. According to reported numbers, the least likely to fall victim to identity theft are people over 80 years old and children. Still, these cohorts remain easy prey due to their dependence on others for care and financial matters, so diligence is essential.

Gender

Both males and females were equally susceptible to identity theft.

Ethnicity

Caucasians are the most likely victims of identity theft. People of Hispanic origin were the next most affected group, accounting for nearly 12% of the cases.

Income

Those with a household income of $75,000 or more were most likely to be victims of identity theft.
Practical Steps to Preventing Identity Theft
While no method guarantees total protection from identity theft and monitoring services often alert you post-event, there are strategies you can use to strengthen your defenses. Here are some steps you can take:
Freeze your credit:

Freezing your credit with the three major credit bureaus—Equifax, Experian, and TransUnion—blocks access to your credit files, hindering the creation of new accounts. It's free and the most effective way to prevent identity thieves from misusing your data.

Secure your Social Security number:

Protect your Social Security number, the cornerstone of your personal data. Don't carry your card in your wallet; safely store or shred any documents containing it.

Beware of phishing and spoofing:

Be skeptical of phone calls and emails pretending to be from trusted entities. Always verify through official websites or initiate a callback yourself.

Use robust passwords and multi-factor authentication:

Create unique, complex passwords using a password manager and enable an additional layer of security, such as an authenticator app. Avoid sharing details on social media that could answer your security questions.

Set up alerts:

Sign up for notifications from your financial institutions to monitor real-time transactions.

Monitor your mail:

Guard against mail theft, especially when you're away, by using a lockable mailbox or holding your mail. USPS's Informed Delivery can notify you of arriving mail.

Shred important documents:

Shred credit card, bank, or investment statements and junk mail, particularly those containing preapproved credit offers.

Adopt digital wallets:

For safer online or in-store payments, consider using digital wallets that offer tokenized and encrypted transactions.

Secure your mobile devices:

Protect your devices with passwords and use banking apps rather than mobile browsers for safer transactions.

Regularly check your credit reports:

Use free services like AnnualCreditReport.com for regular checkups to detect anomalies like unrecognized accounts.

Review financial and medical statements:

Scrutinize all transactions on your financial statements and ensure your medical service records match your medical history to prevent healthcare fraud.
Identity Theft Protection Services
Identity theft protection services such as Aura, ID Shield, LifeLock, and Identity Guard offer helpful hand in defending against people becoming victim to this pervasive crime. When evaluating potential solutions for your protection, be sure to consider the following:
Credit and Identity Monitoring

Credit and identity monitoring is at the heart of identity theft protection services. Identity monitoring is a 24/7 endeavor, and identity monitoring services such as Norton LifeLock and Aura constantly scour the web for signs of identity theft. Once they detect unusual activity, they alert you through your chosen contact method.

Credit monitoring is usually performed across all three major credit bureaus in the U.S. — TransUnion, Experian, and Equifax. Like identity monitoring, services keep an eye out for any unexpected changes, such as sudden shifts in your credit score or unanticipated credit inquiries, which could signal potential identity theft.

Identity Recovery Services

Since no service can fully guarantee protection against identity theft, the recovery process becomes vital to any identity theft protection plan. Many services provide dedicated identity recovery assistance to help individuals regain control of their financial information and personal data.

These services often deploy case managers or trained advisors to guide customers through the process. They assist in tasks ranging from writing letters to debt collectors and creditors to helping freeze credit reports, effectively taking the burden off the victims of identity theft. Moreover, many supportive professionals are available round-the-clock to ensure timely and efficient identity restoration.

Identity Theft Insurance

Identity theft insurance policies are typically an attractive part of an identity theft protection service, especially when their coverage limits top $1 million or more. However, these policies usually only cover out-of-pocket costs related to restoring your identity instead of compensation for legal expenses and financial losses. Additionally, the policy may include deductibles or other exclusions, so reading the fine print is critical.

Protection for the Whole Family

When it comes to PII protection, it's essential to focus on the whole family - even the kids. Most identity protection services provide individual plans as well as plans for up to five family members. One of the most comprehensive family protection plans is from Norton LifeLock, although it is also one of the most expensive per month on the market.
Recovering from Identity Theft
The good news is that recovering from identity theft is possible, and the sooner you detect the fraud, the quicker the recovery process will be.
If you find yourself a victim of identity theft, even with the best identity theft protection in place, it's important to take immediate action. Here are the essential steps to follow when your identity is stolen:
Contact the companies where fraudulent activity has occurred and explain the situation to them.
Place a fraud alert on your credit report to freeze it. Obtain copies of your credit report for further examination.
Report the theft to the Federal Trade Commission (FTC) through their website at IdentityTheft.gov.
File a report with your local police department to document the crime.
Additional resources
Credit Bureaus:
Call (800) 685-1111

Call (888) 397-3742

Call Call (888) 909-8872
Identity Theft Organizations:
The FTC offers free personal recovery plans and a platform to report identity theft. They cover over 30 different types of identity theft.

This federally approved website allows every U.S. citizen to request a free credit report once a year. Regularly monitoring your credit report is crucial as signs of identity theft often appear there.

This center provides free assistance to victims, helping them resolve their cases without any cost.
By utilizing the available resources, you can begin the process of recovering from identity theft and regaining control over your personal information and financial well-being.
So What Now?
Identity theft is an ever-evolving problem affecting millions of individuals annually so constant vigilance - both online and offline - is essential. This guide underlines the importance of understanding the various types of identity theft, how online criminals might exploit your personal information, some prominent identity theft protection services, and what to do should you become a victim of identity theft.
If you're interested in a service to help protect your identity, finances, and personal information, visit our 10 Best Identity Theft Protection providers page to find the solution best for you
While complete immunity from identity theft is never guaranteed, proactive measures like securing your Social Security number, adopting digital wallets, setting up transaction alerts, and regularly checking your credit reports - help safeguard you from dramatic losses from this crime.